In recent years, research has continued to become more prominent when it comes to low dose naltrexone, also known as LDN. Chances are you have heard of naltrexone, which is an older drug that was developed in the 1960s and was approved by the FDA for medical use in the 1980s. It is primarily used to treat opioid and alcohol addictions. However, new studies have shown that a smaller dose of naltrexone has many additional health benefits. Here are 5 important health benefits of low dose naltrexone:
1. Treating Crohn's Disease
Once naltrexone was approved for medical use by the FDA, more research went into the effects that the drug could have in a small dose. That led to the discovery that LDN can help to treat a multitude of diseases, including Crohn's disease. A study was done that showed LDN reduced Crohn's disease symptoms in 88% of patients who took part in the trial, and nearly 33% of the participants were in full remission within 12 weeks of starting LDN. While studies are continuing with other types of illnesses, early reports show a variety of benefits for this low dose treatment.
2. Lowering Chronic Inflammation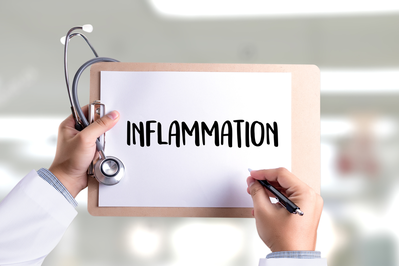 There are a variety of conditions that can cause inflammation in your body. If you have dealt with one of these conditions, you know that it can be extremely painful and irritating. The good news is that one of the benefits of low dose naltrexone is that it can relieve inflammation, including for those with chronic pain. A study was done with patients with rheumatoid arthritis, and the results showed that the anti-inflammatory properties of LDN significantly helped reduce the amount of pain.
3. Acts as a Pain Reliever
As it does with arthritis, LDN can help aid pain relief in many other health conditions, including fibromyalgia. The way that this is achieved is by acting with specific pain receptors throughout the body. Specifically, LDN works to reduce the pro-inflammatory chemicals in your brain known as cytokines. The result is lower inflammation and less pain. Research has also shown that LDN can help relieve other types of chronic pain, including migraines, joint pain, and neuropathy. Instead of suffering from unbearable pain, speak to your doctor to see if LDN is right for you.
4. Improve Thyroid Dysfunction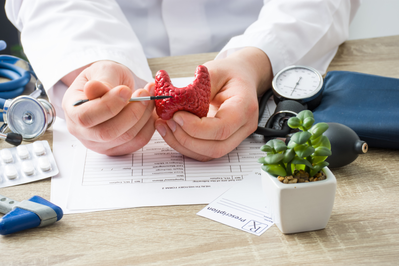 The thyroid is a crucial part of the endocrine system that has many functions in your body. One of its main jobs is to turn the food you eat into energy, also known as metabolism. When your thyroid is not working properly, it can lead to a number of health problems, including faster weight gain, trouble sleeping, and more. Luckily, LDN has been shown to alleviate some or all of the symptoms that are common in both hypothyroidism and hyperthyroidism. It can also regulate the way that the thyroid works.
5. Treating Anxiety and Depression
Depression and anxiety are common mental health issues that affect millions of people of all age groups. They both can cause major disruptions to your everyday life, including trouble sleeping, loss of appetite, irritability, and more. If you suffer from one or both of these disorders, there is a way to work through it. Studies have shown that LDN can help normalize cortisol levels in the body, which helps to improve mood and feelings of anxiety!
Would you like to learn more about the health benefits of low dose naltrexone? Schedule a consultation with one of our knowledgeable pharmacists and they will be happy to answer any of your health-related questions. We look forward to hearing from you!